Hi friends!
Happy May! I hope you are enjoying the warmth of the sun and beauty of the flowers as much as I am! Eeeek, shew! Just kidding. 🙂
There has been a LOT of changes since the last post. In just a few short weeks, the cosmos have put a different menu on my plate. What I thought was going to happen, hasn't!
First up, the biggest and not so big change. Drum roll….
A NAME CHANGE!
Welcome to The Chakra Diva.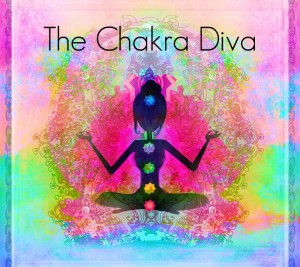 You may or may have not noticed the url changes when you log in as The Holistic Foodie. As I went to gather my business side of things from the government, my jaw dropped to find out someone has taken, The Holistic Foodie! It's good because I was honestly considering changing anyways.
I mean, I love the chakras – and that is what I wanted to be about. So now, I am, precise and to the point.
Still all the great stuff – chakras, life, crystals, journaling, coaching and more. I'm even more inline than what I was. So I'm quite excited for this change!
Next up…
.I have landed my services at an awesome store in Bel Air, Maryland.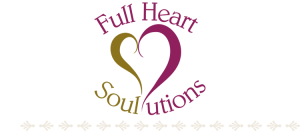 I was kindly and gently welcomed to Full Heart Solutions and am more than excited to be there. They have the most gorgeous items and are out. of. this. world. amazing in every single way! It's a must to stop by. If not for the local artist items, then of course, for me!
You can even book my services at your own convenience online.
Click here to book yourself in!
The downside to the new changes?
I'm not going to have time to put send out my free journaling course on the chakras.
But never fear, I'll post all the information right here. That's right – all the goodies are waiting to unfold. Learn how to explore your own chakras and how to let go, heal, and soar with the good times!
So what's new for May?
Oh my, I'm so excited you asked! I don't want this to be a site that tells how awesome crystals are, I want to show you how to use them! I want you to learn how they can work with you in your life EVERY. SINGLE. DAY! I have beautiful information, sparkling gems, and amazing gifts I want to share with you about the incredible Stone People!
What do crystals have to do with chakras? Everything! I want you to know the ins and outs of how chakras, crystals, journaling and even diet can and help us become the best in our daily lives. But I don't just want to talk about it, I want to show you different techniques and HOW to use them. They have made such a difference in my life and in my clients.
Are you ready? Don't leave me hanging…I had to get a new facebook business page too!
Join me at the new and final destination.
CLICK HERE FOR NEW FACEBOOK PAGE.
Are you ready to explore this magical world? I sure hope so. And please know, I am always truly blessed you are here.
Love + Light,
Amber