One of my favorite smoothies that I could have all day, every day, is a blueberry and almond smoothie. It's really delicious and super good for you.
BLUEBERRY ALMOND BUTTER SMOOTHIE
Fueling the Solar Plexus, Heart, Third Eye Chakras 
***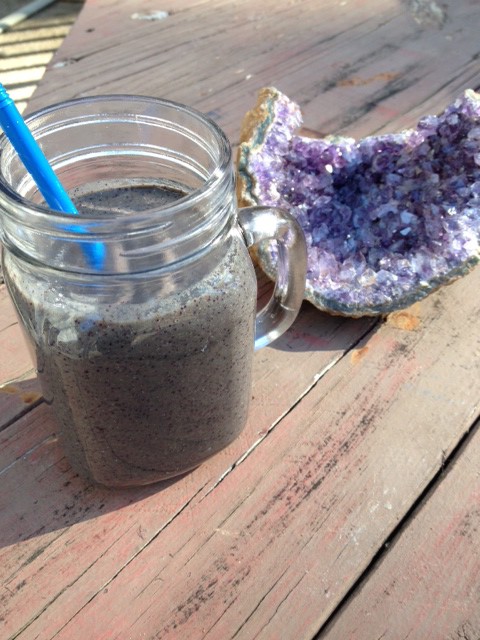 Smoothie Ingredients:
1 cup frozen blueberries
1 cup almond milk 
1 banana
1 TBS almond butter 
1-2 cups greens (I always change mine up.)
1 tbs chia seeds (optional)
Blend and Enjoy!