I have spent the last seven years of my life trying to really figure out my life purpose. What direction I should take, where I should go, etc. etc. 
One day I was in meditation and recalled a conversation I had with the angels when I was 8. They told me I came to Earth to fulfill a specific purpose. My thoughts were, "Okay, so if I do my purpose, then why will I be here? Will I die? That's it?" I was terrified of dying….
I decided that I didn't want to talk to spirit anymore. Yup, that was my 8 year old mind!  But I knew, without a doubt, that I had a purpose or role to fulfill. That I signed up for the job before I came here.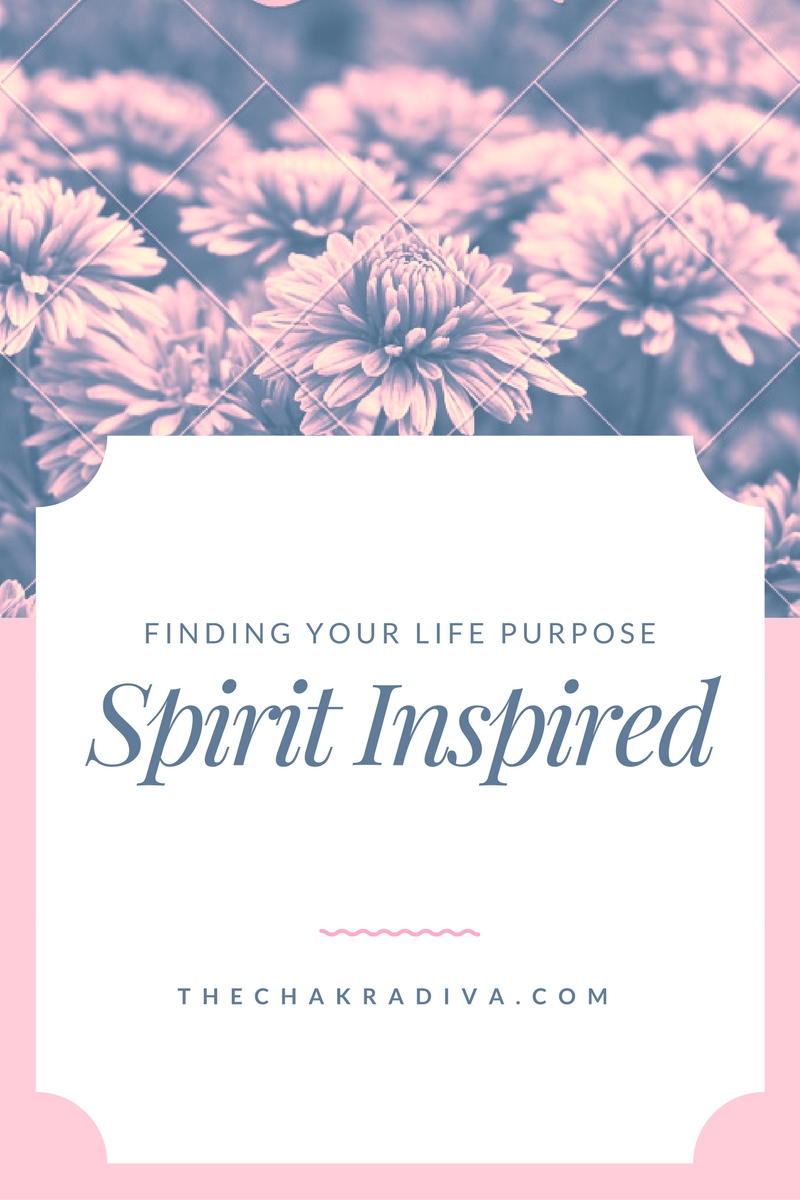 So how do you know what your life purpose is and follow it?  As I started to reconnect in with my guides, angel team and even the deceased – I realized that I am walking in my path. I am here and happy. 
I went into another meditation and they again showed me my little girl self and what I wanted to be when I grew up. The answer….a teacher (but not a school teacher, I wasn't sure what kind), a nun and a save the earth activist. 
29+ years later (ha ha!) I'm a spiritual teacher, an energy healer and I deeply care for the environment through recycling and natural eating. Basically, I am the bigger version of what my little girl envisioned for me.  
There were a lot of repeating cycles for me to understand this, such as my website "the holistic foodie" where I created wholesome food or joining the local vegan group (even thought I'm not vegan) or how about when I recently wanted to join the church choir. You see – everything I have done in my life – everything that has made my heart sing, has been the true depths of those things.
That's why I know, without a doubt, that this job that I currently do, is the perfect one for me. It is my purpose to help others see their light, it's my purpose to teach environmentally friendly techniques – it's my purpose to be me in this life. And it's your life purpose to just be you. I know! Cliche but true! 
What are some things that you wanted to be when you grew up? Try to recall everything. If it made your heart sing, it was spirit inspired.
Connecting in to your crown chakra is how you connect in with your Higher Self. You leave behind the ego to tap into the pure consciousness. When this is so, you are able free yourself from limitations and really know the truth of what you are.   
You know those 'nudges' that you may have or thoughts that come in and make you think, "yeah, you know that would be nice." Well, that's spirit speaking with you! It's those thoughts that come in and make you uber excited. It's the thoughts that lift you up and may even make you go into action. (Solar Plexus) 
So where do you begin your quest?
FROM WITHIN. 

Look, I am not one of those people that will promise to solve your problems and tell you life is an easy peasy ride (there are many other websites for that!) -I know it can be challenging,… but when you take ownership and respect who you are, you will find every single answer you have ever wondered for yourself on the inside. Angels and spirit are here to help us. Start with connecting!
Ask some questions and expect some answers. Look at your life and patterns that have played out. When you feel moved by something, then take a step towards it. The answer isn't going to fly down like, "You are going to be the next Oprah," however, spirit will guide you every step of the way. And once you take a step and that feels good, take another one and another one – until you unfold the life that you want to co create. The life that is perfect for you and matches your spirit. The one that make your soul fly high. 
Spirit hasn't said to me my absolute "goal" of what I'm going to attain. I'd like them to shout out, "You are going to be…." But it's not that specific. Instead, they give me hints and clues of my next step and before I even realized it, I was already walking on my path. And so can you.
It takes some work – some detecting but I know you have it in you to unlock that magic. Journal, meditate and recall happiness that fills your heart. Write it down and find the connections. The are within you. 
Here are some questions to clue you in…
What makes you lose track of time?

What makes you feel great about yourself?

What do people ask you help for?

If you could speak to a large group about anything, what would your topic be? What are you passionate about?

If you went to the pearly gates tomorrow, is there anything you would regret not doing?
These questions will help you on your way to discover what your purpose is about.  Talking with spirit will help give you guidance. Everything is from within.  
***
For the month of September, I am offering the Crown Chakra Box – Included are tools and crystals to help you connect to the angels. Although you really don't need anything (material) to speak and communicate with the angels, I love the assistance of tools as a daily reminder and crystals to help connect within. Click here for more info to get a special box delivered to your front door. 
Love and Blessings, 
Amber