Hi There! 
If you are new to crystal healing or a seasoned pro, I highly recommend adding crystal reiki to your healing modalities. 
Crystal Reiki is different than Usui Reiki as this works specifically with the energy of crystals and incorporates scared symbols which have been passed down through a lineage of healers. Your crystal sessions will be enhanced with this extra layer of energy added.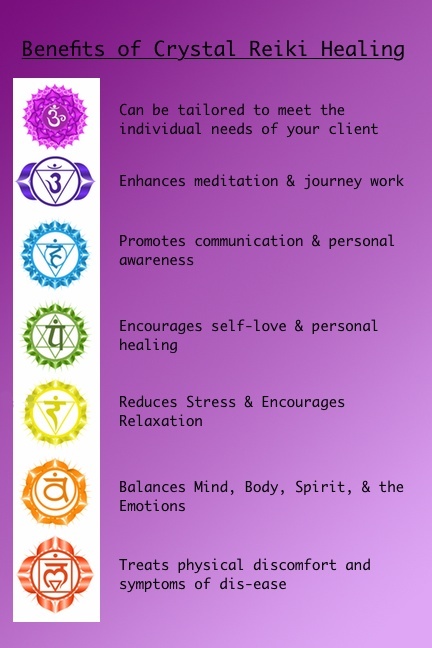 Check out these posts to help get you started in your crystal reiki journey!
Healing the Chakras With Crystal Reiki
Ready to become a CRM (Crystal Reiki Master)?
Check out the class schedule here!
After you have completed the first level of Crystal Reiki you will be included in a private FB group. This will help assist you in your practice from beginning to end.