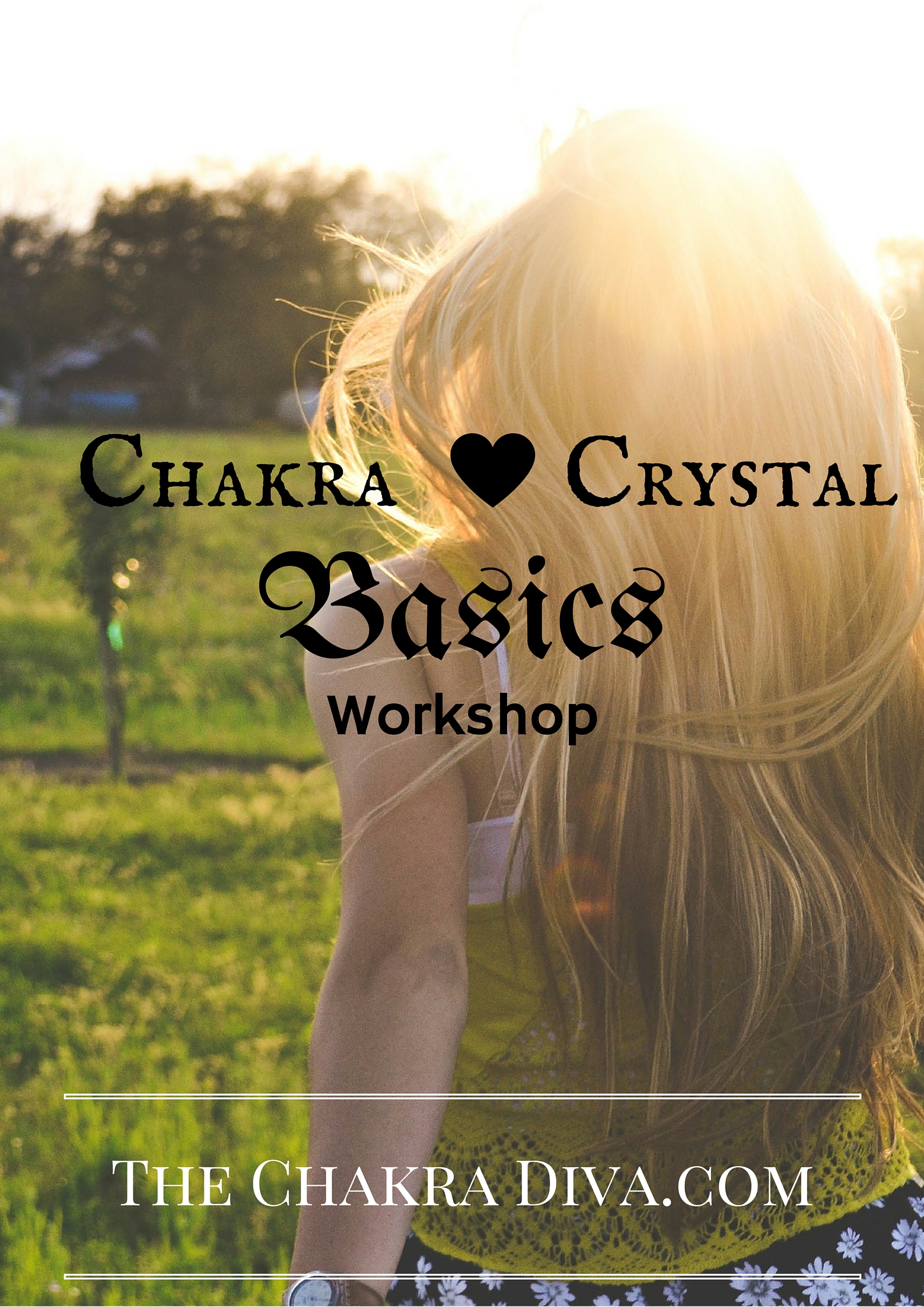 This E-Course is going to rock you! Literally! 
Everything you want and need to know about Chakras and Crystals plus some!!!
Explore…
This Workshop is created for anyone learning the basics of chakras and crystals.
This workshop is for anyone who wants to:
Learn what each chakra does and how it affects your life

Techniques to balance your chakras

Tools for you to assess the status of your chakras

Crystal Basics from choosing your crystals, cleansing techniques and learning how to connect to them

An energy technique to physically feel your own chakras

Video on physically connecting in with crystals

Pendulum Chakra Reading

Journal Your Chakras
This workshop includes:
Videos

E-books

Journaling Prompts

Worksheets
Lesson 1: You'll learn the basics of chakras. What they are and how they apply to your every day life. You'll also learn techniques how to determine the status of your chakras through pendulum and energy work.
Lesson 2: Dive into the world of crystals! Here you will learn the basics of crystals: how to cleanse, activate and connect with them. The 12 must have crystal start kit and how to use them in many different ways. PLUS, Bonus on using selenite and crystals for PETS.
Disclaimer: Crystal energy work is not meant to replace conventional medicine, it is part of a holistic plan. You should continue with any prescribed treatments your doctor has given you.
Refunds: There are no refunds. No exceptions.