Chakra Coaching


As I work as an energy healer (which I love and adore) I found my clients saying the same thing…
"I keep telling people I felt like I had a combo touchless massage/therapy session. I don't know how else to say it, but it was that sort of relaxing feeling post-session." – David D. of Baltimore
And it's true. Every time I perform a session, my goal is for the client to move forward in some way. Period.
Either through an emotional release, hear a message or just get out of the dumps – the purpose is to clear away the energy on the subtle body and keep it from manifesting into the physical body. 
And sometimes that's hard for the client – sometimes they don't want to hear what they must hear in order to move forward. I'm definitely that person to bring it to them. My approach is comforting, without judgement and sometimes even fun. 
"You have an amazing gift and beautiful spirit. I can't thank you enough for what you did for me. It was a very eye opening experience and I left very hopeful about my future. Thanks to you." – Gracie, PA.
As an energy healer, I move the energies around a clients subtle body and use my keen insight to know what cords and attachments are being held to a person. We dig down to the core thought/belief that is creating these attachments and homework is provided. 
As an chakra coach, you will receive these same benefits.
I'm like a spiritual counselor – I talk to your guides above and help you to move forward. What does chakra coaching consists of? Everything unconventional that's for sure!
First, I call in your spirit guides to understand any blockages throughout your chakras. I address the Earth Star Chakra all the way up to the Crown Chakra. Here, I address the energy flow of your system. This is a photo of my gingerbread girl – I draw one for each client that walks into my studio so they can have notes when they leave. It shows me (and the client) the flow of prana, chi or energy in the body. This determines where the distributive flow is.
Then a reading takes place. A chakra reading to find out what your chakras are craving for to become in a state of balance. This reading can also present the future and a story as well.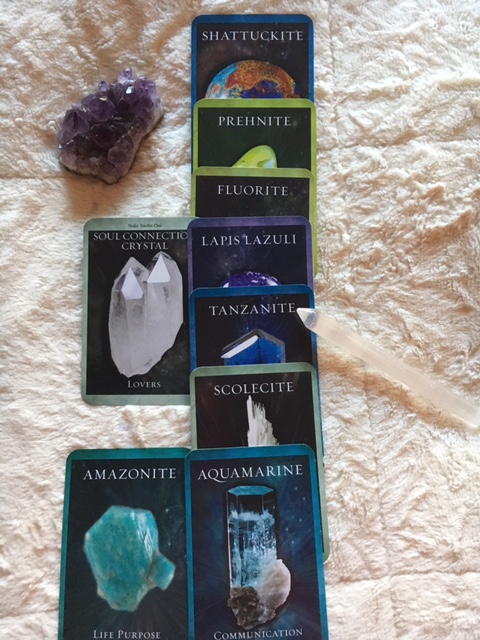 If you are interested in a chakra reading ONLY, you can click here to order yours. **
I then place these two readings together and write a plan to work on a specific chakra to achieve a specific goal. There are many modalities in which to work with to achieve the goal.
Methods used: crystals, affirmations, journaling. Food and Spirit program, physical activities, meditations, visualization etc. 
For the client sample above, we would focus on her solar plexus as she shows a blockage of energy there. What ignites her flame? As the energy starts to flow through her solar plexus chakra, she will gain the clarity that is being asked in her chakra (as noted from the above reading.)  It all comes together creating the balance that her chakras crave. In return, creating a new outlook and focus for the client to move forward. 
As long as you are motivated to do the work, I stand by you as a kick ass chakra coach. 
What's included:
Analysis from spirit determining the flow of energy through your chakras.
A chakra reading which is the base of understanding what your chakras need to become balanced
A weekly email (one for each week of the month) with activities and goals to help achieve the intended balance
Two thirty minutes phone calls to check-in the progress and pan out any setbacks 
Are you ready to clear out any debris, negative thoughts, limiting beliefs that are holding you back? Let's bring chakra back! Yeah!  
EDUCATION
Certifications:
Reiki II
Holistic Coach from Spencer Institute (2013)
Food and Spirit Practitioner (March 2016)
Deborah King – LifeForce Energy Healing Certificate 1 (2015)

Talking to spirit – since I was 9 <3
"Thank you kindly for the healing, the crystals and all the information … you have affected me deeply and in ways you will never know…everyone could benefit from your healing… in fact, I am already referring people to you.." Gwen