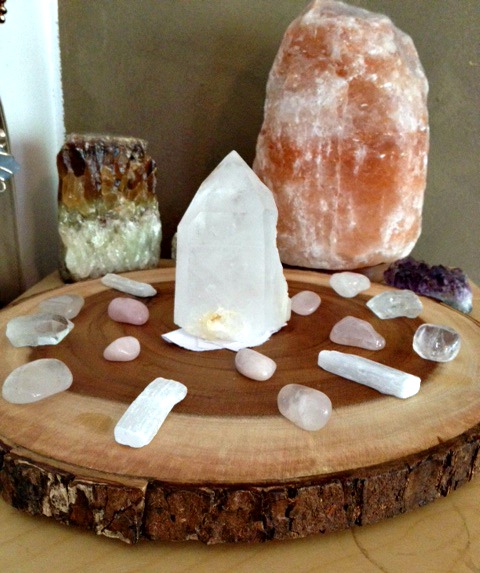 Crystal grids are a great way to let the energies manifest into the Universe. They are made for a specific purpose, created with intention and then empowered for a period of time.
Every morning, I get up and send thanks to the crystals for their work.
You can have a special grid in my home.
Here I will create a grid for a specific purpose just for you.
Send you a photo and hold space for you as long as you'd like.
Give thanks and reiki to your personal grid daily.
***NOTE*** I only work with light beings and do not manifest any harm to anyone. If your intention is harm, I will not put your grid together. This is about your raising your vibration to a higher degree for you.
Personal Grid for 5-days + Grid Emailed:
$15 USD
Personal Grid for 10-days + Photo of Grid Emailed:
$25
Personal Grid for 30-Days + Photo of Grid Emailed:
$70