Chakra Energy Balancing targets the energetic bodies (aura and chakras) and brings any stagnant or blocked areas back into balance. The purpose is to get the chi, prana or energy  flowing through the body to prevent areas of dis-ease or disconnect. Since we are all vibration, I am able to work with your spirit guides to align and tune into your energy frequency.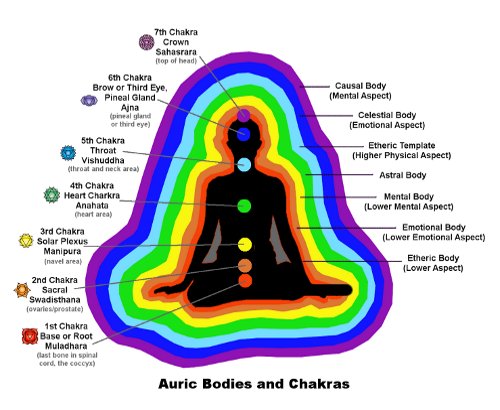 These sessions can be done LONG DISTANCE and in-person at the studio. 
How does a long distance session work?
Just with anything, there is energy in everything and within each of us. I am able to tune in specifically to your vibration and access (with your permission) your energetic field. The same as an in-person visit, I present to you the information of "status" for each chakra and what crystals are suggested to use in balancing the chakras. Your aura will be protected and sealed as within an in-person session.
You do nothing for this session but know that I am working on your energy. If you choose to, I will let you know the time of your session and you can "tune" into your body to feel as I perform the energy work. You may feel cold/hot tingling etc. I then follow up with an email on my findings. Please note: There is no Skype option at this time however if you wish to follow up with an email pertaining questions, you may do so. 
 Each session is tailored to the needs of the client, but all include the following:
Charkas evaluated

Crystal therapy

Chakras are brought back into balance

Aura scan, protected and sealed
***This is a HEALING session – not a reading. If you would like a reading, click here.***
Studio Appointments at Lunar Studios please email to set up an appointment at:
thechakradiva@gmail.com 
LONG DISTANCE SESSION: 
You will receive…

PRIVATE 25-minute video of your healing session
List of what crystals were used during the session
Long distance:
30 minute long distance chakra balancing (one treatment) $35
60 minutes long distance chakra balancing (one treatment): $60
*Includes 50 minute video*