NEW DATE!
This is a six week workshop that will run every Thursday night. $15
Please note that there is no commitment to attend every week. However due to the size of the room, space is limited, and I ask that you give me a "heads up" so I know how many to expect. Thank you.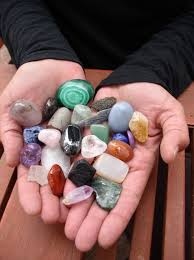 We will work with many different crystals and how they can directly benefit YOUR LIFE.
Week 1
Discuss what crystal healing is, different types of crystal healing that are available, color therapy and how to choose crystals that you need the most in this moment right now.
Week 2
LOVE and ABUNDANCE: Create a love elixir, attract wealth, work with stones to increase self love and love in all types of relationships
Week 3
Health and Stress: Learn to create a body grid and techniques to de-stress. How to find peace and relaxation!
Week 4
Ground and Protection: How to protect yourself from psychic attack, ground yourself in thoughts and in the moment. Plus, a grounding bath technique
Week 5
Connect with Spirit and Dreams: Work with crystals to tap into your intuition and experience a closer connection
Week 6
Transformation: Learn how to release what no longer serves you through a journaling exercise, then put it into play by the help of crystals. Transform your life right before your eyes!
You must register in advance! Space is limited. Email me at thechakradiva@gmail.com
Purchase 1st class here:
Purchase all six weeks and receive 10% off for $81