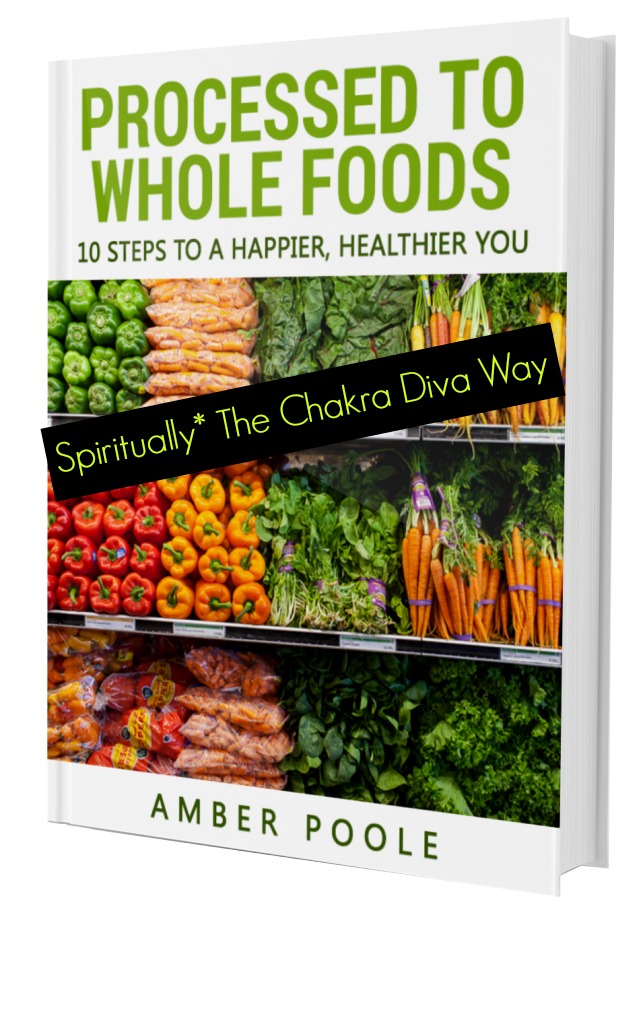 Are you ready to feel lighter and not only improve your physical body, but your emotional and spiritual as well? Than this is the ebook for you!
Most diets concentrate on what foods we should and should not consume. This ebook is different.
Part 1 includes:
how food is connected with spirit

How food and chakras are connected

The vibration and energy of food

Choosing vegan, vegetarian or "meat"atarian lifestyles

List of chakra foods

List of foods to help clear out psychic abilities – the "clairs"
Part 2 includes:
10 steps from Processed to Whole foods: These activities can be done daily, weekly or monthly. You are the boss! Take it baby step at a time or dive in and go!

Activities not only include how to add whole foods in your diet but also looks at different aspects such as the emotional baggage we hold onto regarding the connection between food and our fears.

Recipe suggestions are included
If dieting hasn't worked out for you then I encourage you to read this ebook. Uncover what is holding you back, look at your fears, release them and discover a new world for you.
Order your copy for $8.95
All sales are final.
No returns.
All my love,
Amber