New to developing your psychic abilities? This is a beginners course filled with LOTS of information on the essentials of grounding and protecting your aura.
Prior to starting your psychic journey, you need to learn to protect yourself energetically. It's essential!
***
Not only does it help counteract psychic attacks but  keep your energy with you. This is the beginners course – a course on the basics of working with energy and crystals in conjunction with your aura.
If you want to learn techniques – this is the course for you!
There are 31 lessons in this ebook – with lots and lots of techniques that you can use on a daily basis!
Learn techniques such as….
Selenite Wand Cleanse
Hand Scanning
Aura Pendulum Scanning
Sunshine Water
Aura Crystal Net
Aura Crystal Layout
Shower technique
Dust Off
and so much more!
And it's not just techniques …explanations as well!
What do the colors of the aura mean? What sensations represent? What causes leaks, blocks and holes in the aura? What are the aura locations and more…more…more!
***
If you are ready to dive into the energy field and work with crystals – I highly suggest learning the ropes of protecting and grounding yourself first.
***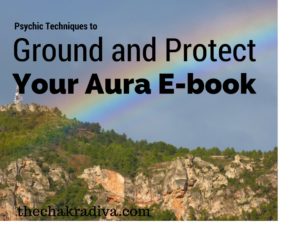 SALE $14.00
All sales final.