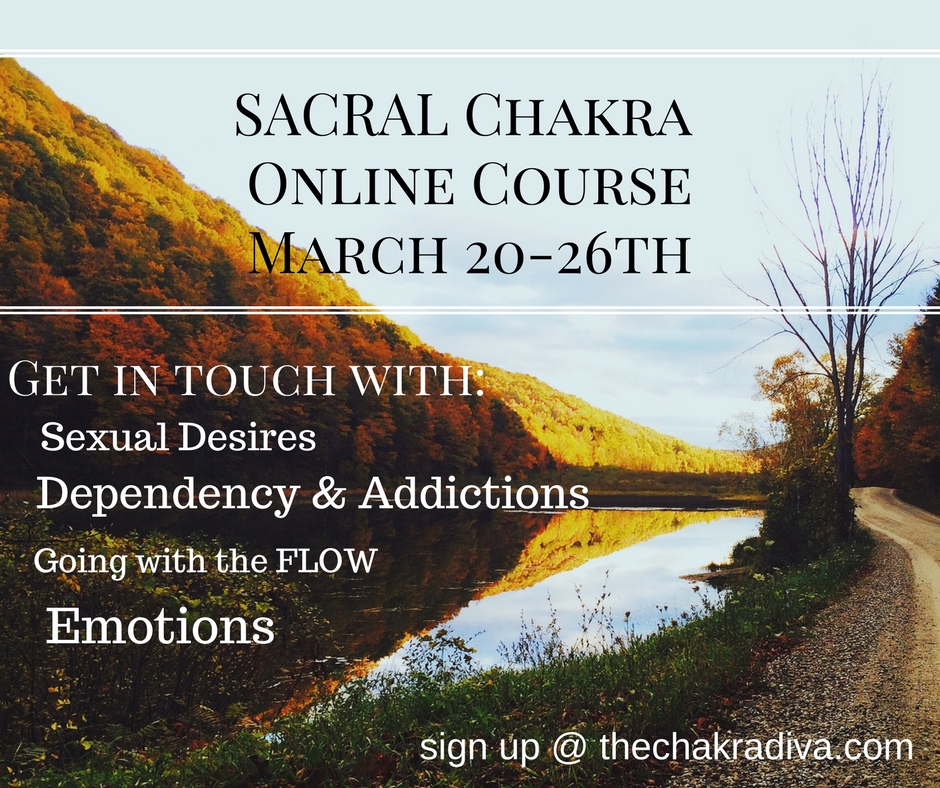 Join the Chakra Online Class on Facebook this week to learn:
How to balance your emotions and keep them in check!
Release the CONTROL and learn to go with the FLOW
Tap into your sexual desires 
Touch on topics of dependency and addiction (addiction of all kinds – sugar, exercising, TV marathons etc.) 
You will receive access to ONLINE Videos, Join a PRIVATE Facebook group with likeminded people, PDF files and more….
All the information, videos are yours to keep. Enjoy them anytime. Move through Facebook as a group or skip out and keep the information. It's up to you!
$25