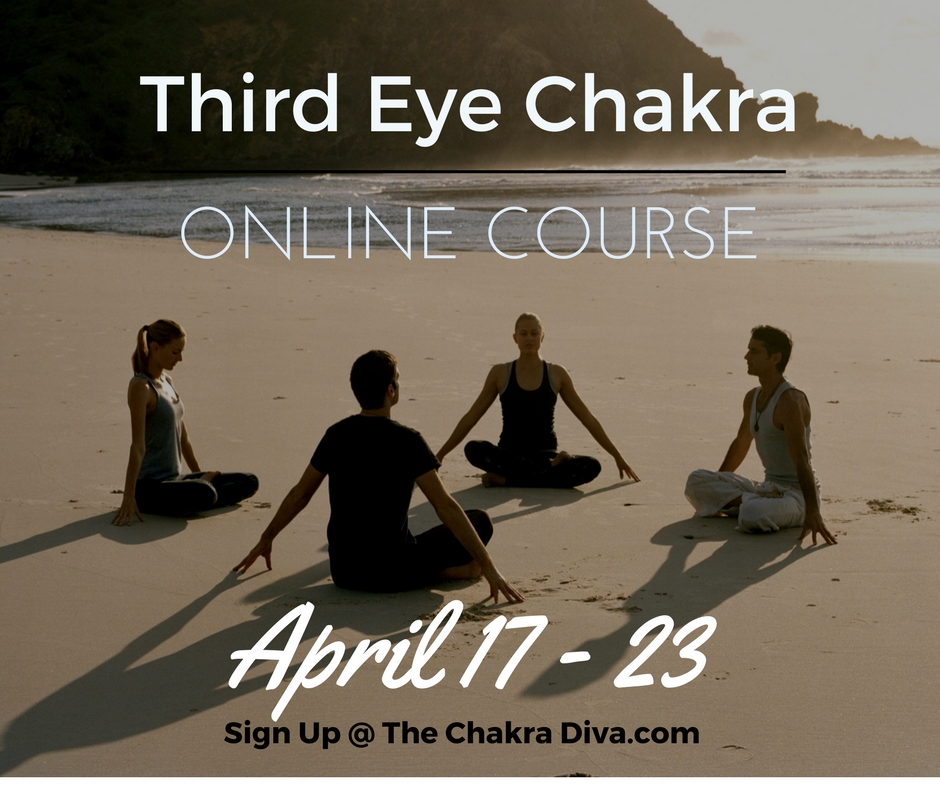 Welcome to the Third Eye Chakra Week!
 This week you will be given daily assignments learn to:
 How to find protection and create boundaries.
Know  best foods to enhance opening  your pineal gland and what to avoid 
Energy techniques to open the eye 
Meditations to enhance this awakening process 
What crystals are best to work with Crystal to work with 
Physical symptoms of the awakening process 
Enrollment now open: Links will be given for all PDF files and videos on April 17th!!