Understanding the Chakras 101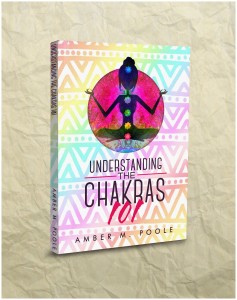 YOURS FREE!
In this class you will learn what chakras are and how they impact your life on a personal level. Topics will include a brief introduction on energy, an introduction to the energy body anatomy, what balanced and imbalanced chakras look and feel like, an overview of a healthy chakra system, an depth look at each chakra, how to mindfully balance each chakra, brief overview of minor chakras, how to scan chakras, pendulum work, what crystals are best for each chakra, basic chakra layout technique, specific chakra layout technique
You will receive a 46-page manual on learning the basics you need to get started in your healing journey!
Topics Include:
Lesson 1: A brief introduction on what energy is
Lesson 2: Energy Body Anatomy
Lesson 3: How do chakras work
Lesson 4: Why work with chakras
Lesson 5: What do balanced and imbalanced chakras feel like
Lesson 6: What does a healthy system (energetically) look like
Lesson 7: The Secret Ingredient
Lesson 8: The Root Chakra  (Location, Associates, Color Therapy, Related Organs, Chakra Diet, Affirmations)
Lesson 9: The Sacral Chakra (Location, Associates, Color Therapy, Related Organs, Chakra Diet, Affirmations)
Lesson 10: The Solar Plexus Chakra (Location, Associates, Color Therapy, Related Organs, Chakra Diet, Affirmations)
Lesson 11: The Heart Chakra (Location, Associates, Color Therapy, Related Organs, Chakra Diet, Affirmations)
Lesson 12:: The Throat Chakra (Location, Associates, Color Therapy, Related Organs, Chakra Diet, Affirmations)
Lesson 13: The Third Eye Chakra (Location, Associates, Color Therapy, Related Organs, Chakra Diet, Affirmations)
Lesson 14: The Crown Chakra (Location, Associates, Color Therapy, Related Organs, Chakra Diet, Affirmations)
Lesson 15: Scanning with a Pendulum
Lesson 16: How to Use a Pendulum
Lesson 17: Steps for Using a Pendulum Chart
Lesson 18: How to make a Pendulum Chart
Lesson 19: How to activate the Hand Charka
Lesson 20: Crystals for the Chakras
Lesson 21: Basic Crystal Layout Technique
Lesson 22: Steps for Basic Crystal Layout
Lesson 23: Crystal Layout for Specific Chakra