Crystal tarot card readings offer a glance into the future or perhaps something that is currently going on.
I connect in with your spirit guides (and mine) to hear, see and be guided during your reading.
I offer two types of readings:
Mini Reading
$20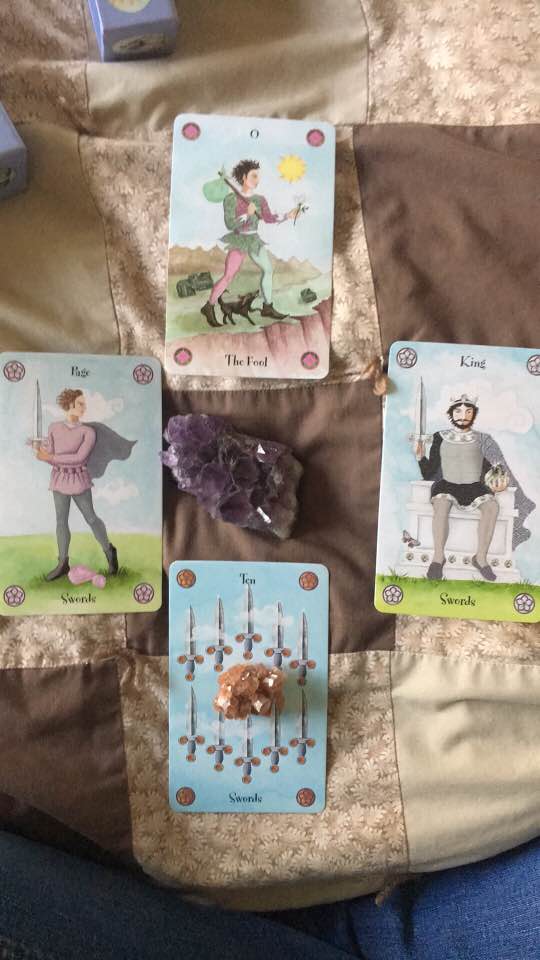 A mini reading is just that, a small preview of what you are dealing with or what is about to come. The topic is chosen by your guides and will give you insight into something deeper. The cards hold a lot of juicy information.
Here's a snip bit from the reading above:
This particular reading is about a career. The swords indicate a conflict with the mind that the reader is dealing with. The Paige of Swords indicated that a man was coming into her life and who was going to give her assistance. The spirit guides told me his name is Adam. 
Also included are what crystals are recommended for this particular person. 
***